It's my Blog Anniversary! For this special time I would like to thank my readers and followers for a great year. I haven't posted a lot but with the new year coming I plan to work harder at it. During this year I have met tons of people and some have become good friends. I hope I continue to make friends while working on this blog. For the New Year 2011, I would like to set some goals. One: To post more. Two: To have at least 5 Huge giveaways!(Today is Huge Giveaway #1!) Three: To offer new products and/or companies to you with my unbiased opinion. Four: To have at least 200 readers by the next year 2012. Five: (non blog related) To work more on my Artwork/Artistic abilities. And last but not least, Six: (non blog related) To lose some weight and keep it off! But that seems to be on everyone's list! :)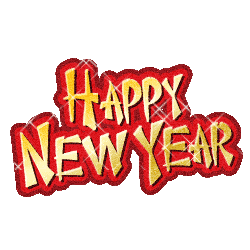 So to celebrate this special occasion I am going to have a giveaway! YAY!
Prizes: There will be two winners. Each winner will get a big prize pack. (pictures will soon come!) The prize packs will includes things I have bought and stuff I have gotten for free that I have extras of. Some things I have right now and others I still have to purchase.
*UPDATE*
prizes now include the following: Bath &Body works perfume, Softlips lip balms, Norah Jones CD, Silver hoop earrings, Hello Kitty products(pencils, stickers and more), Burgermenos Egg Qees (collector toys) by Jon Burgerman, Flocked 2.5 inch Qee DIY keychains and still more to buy.
*UPDATE #2*
Revlon 683 Demure Lipstick, 677 Siren Lipstick, and Shades Barielle 5046 Pink Sherbert. I might be adding Revlon's matching nail polish to each lipstick, still haven't decided yet. If I do, they will have been opened for swatching only.
This is a huge giveaway!
Rules and Entries:
1. Have to be a follower and comment below telling me how you follow. (Mandatory)
2. Tell me what I can do to improve my blog, that I have not mentioned already in this post and/or tell me what kind of posts you would like to see. (Mandatory)(1 entry)
Extras:
1. Follow my blog via Networked Blogs. Please leave your name by which you follow. (1 entry)
2. Follow me on Twitter. Please leave your twitter name. (1 entry)
3. Tweet this giveaway - "RT: @Chiisexy Blog Anniversary #Giveaway! Ends Feb 14th 2011. Enter Now! http://goo.gl/Qq4Nl" (1 entry)
4. Recommend this blog to a friend. Please leave their name. (1 entry)
5. If the friend you recommend my blog to becomes a follower, you will get 5 extra entries.
6. Blog about this giveaway. Please leave a link. (3 entries)
7. Add my blog button(located on the top right corner) to your blog sidebar or blogroll. Please leave link. (5 entries)
This giveaway is Open Internationally, so everyone can enter! Giveaway ends on Feb 14th, 2011.