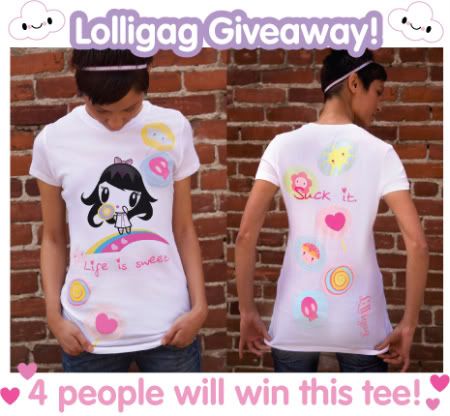 Lolligag and TokyoBunnie are going to bring you the cutest summer ever! That's right, they are hosting several
Lolligag giveaways this summer, in order to bring you some awesome kawaii winning opportunities!
Post a comment
here
for your chance at winning this brand spankin' new 'Life is Sweet' tee! They will choose four winners at random on Friday, June 18th. After they contact the winners, they will be able to select their size from small, medium or large.
Here's how you get extra entries! Leave an additional comment everytime you:
Re-post this giveaway (whether it be on twitter, facebook, myspace, your blog, etc.)
Follow Lolligag on Twitter
Leave a comment or subscribe to Lolligag on YouTube